The citizens of the City of Watervliet have always shown admiration, loyalty and respect for our hometown veterans through the construction of parks and monuments in their name, parades that honor them and numerous other military events. The Watervliet Arsenal has certainly made Watervliet a focal point for its commitment to our country's values and history.
The City has honored our military leaders from as early as the 1920's when it dedicated a park in honor of General George Pershing, a WWI hero. Watervliet then went on to build Veteran's Memorial Park as a remembrance of our military men and women who fought in all wars and conflicts. The City also has an extensive display of many of those who served in the military in the form of banners that line the streets of Watervliet. In addition, there is a video available of over 1800 individuals who served in our military. Watervliet continues to honor many of those who courageously served by now including a short narrative on their military career.
SPONSORS
Thanks to the generosity of the Watervliet Elks Lodge #1500, Watervliet Housing Authority, the Ancient Order of the Hibernians (AOH) and Charles & Lynn Patricelli for providing the funding in the creation of this website. These organizations are committed to honor our country and especially give thanks to our Military men and women of Watervliet. Special thanks to Bruce Hidley, PER of the Watervliet Elks lodge, Mark Scully of the AOH and Matt Ethier, Executive Director of the Watervliet Housing Authority for their support. Without hesitation they all stepped up and was excited to help sponsor this website.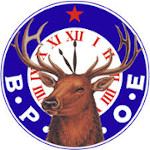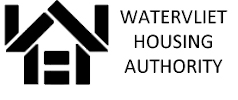 027973